Famous Forelocks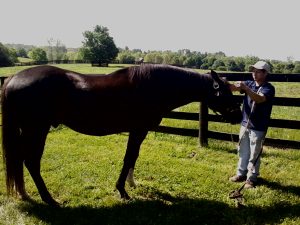 On behalf of the "not so famous" Racing Warriors, The Exceller Fund has launched its Famous Forelocks fundraiser as a way of creating support for the Racing Warrior Campaign.  A Famous Forelocks necklace will feature the hair of a "celebrity" horse in a unique one of a kind necklace.  Each piece will be designed and created using semi-precious stones and beading to represent the significant details in the horse's life.  Only one necklace will be made per celebrity equine.  The necklace will be presented in a rosewood box and includes a Certificate of Authenticity.  Each Famous Forelocks necklace will be available for public auction, either at select events or on the internet.
Do you recognize this "celebrity" horse?
Presenting our first
Famous Forelocks Necklace:
A.P. Indy
Featuring:
Hair from Hall of Fame champion stallion A.P. Indy,
Six oval sterling silver beads to signify his six Graded stakes wins,
Large topaz Swarovski crystals representing his beautiful bay coat,
Green and yellow Swarovski crystals to honor Lane's End Farm
Finished with sterling silver beading and a magnetic clasp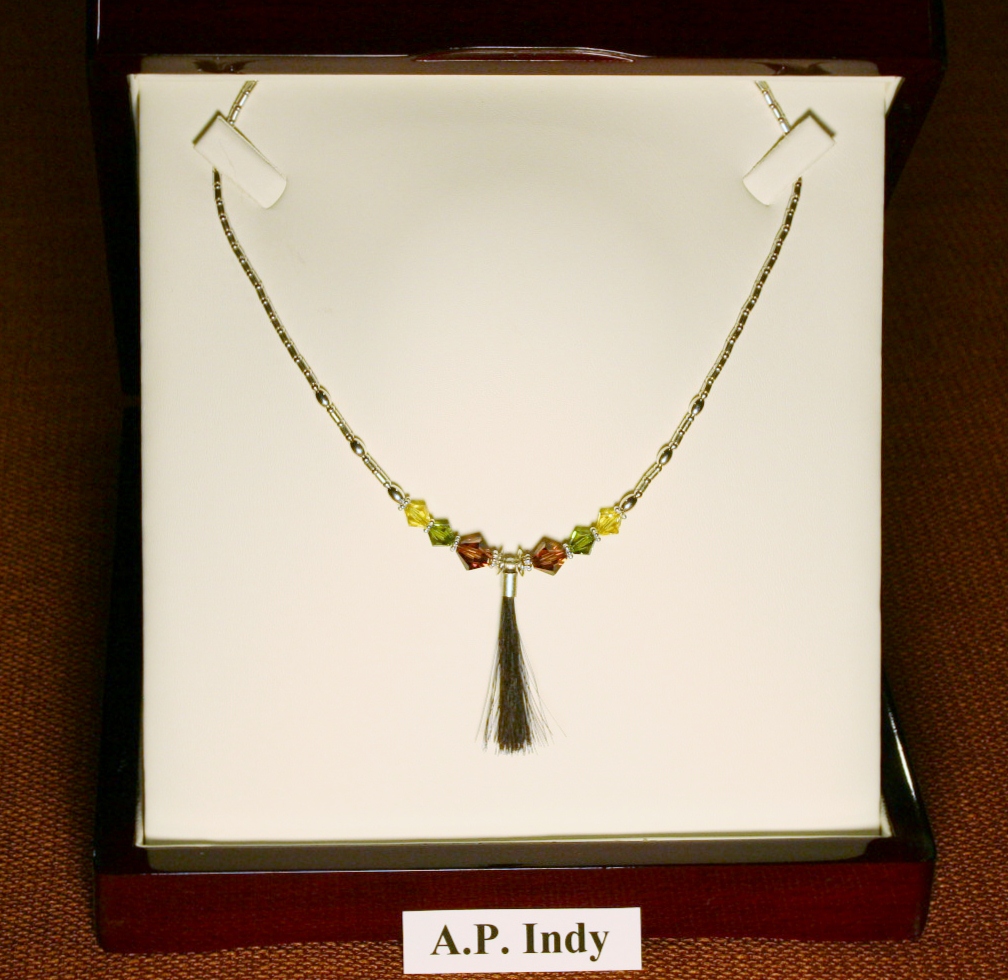 SOLD!