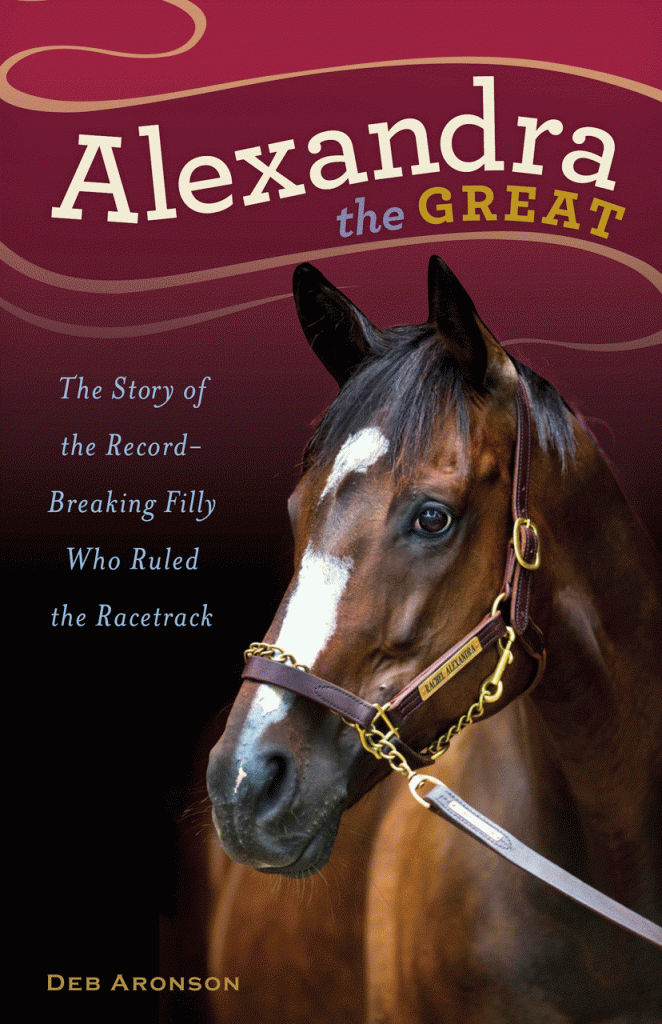 The true story of the filly Rachel Alexandra is an engaging and entertaining  (if four-legged) girl-power story. In addition to winning every race against fillies (in the Kentucky Oaks she won by an unprecedented and almost ludicrous 20 lengths) in 2009, she also raced in three major races (including the Preakness) that had all-male fields. She beat them every time. She was named Horse of the Year in 2009 and inducted into the Thoroughbred Racing Hall of Fame in 2017, the first year she was eligible.
What makes her story especially magnificent is that hers is a story of triumph. So many famous fillies, from Ruffian to Eight Belles, have broken down at the track when racing males and Rachel Alexandra did no such thing. She went on to have two foals of her own who had successful racing careers. Rachel Alexandra continues to enjoy the fresh air and running space at Stonestreet Farms in Kentucky.
Part of the proceeds from this book go to benefit the horses of The Exceller Fund!
 http://rachel-alexandra-book.com/